Reto Pulfer is an artist who works with fabrics, nettles, stories.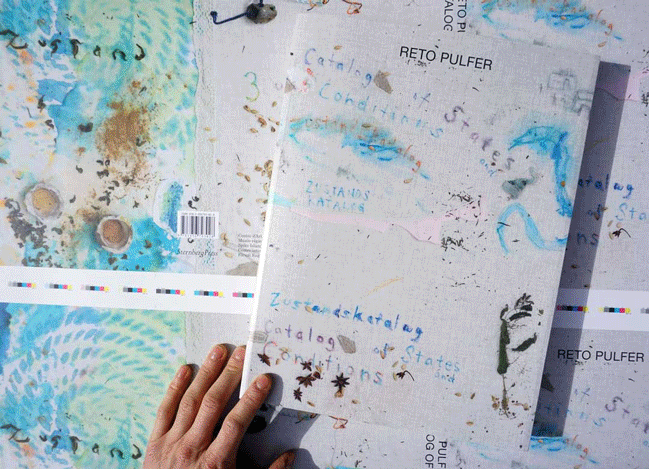 Reto Pulfer
Zustandskatalog: Catalog of States and Conditions
Edited by Reto Pulfer, Nikola Dietrich
Texts by Anselm Franke, Benoit Maire, Reto Pulfer
Sternberg Press
Design by HIT, Berlin
March 2017, English/German
24 x 32 cm, 280 pages, 475 color ill., softcover
ISBN 978-3-95679-302-8
35.00 Euros

https://www.instagram.com/zustand_retopulfer/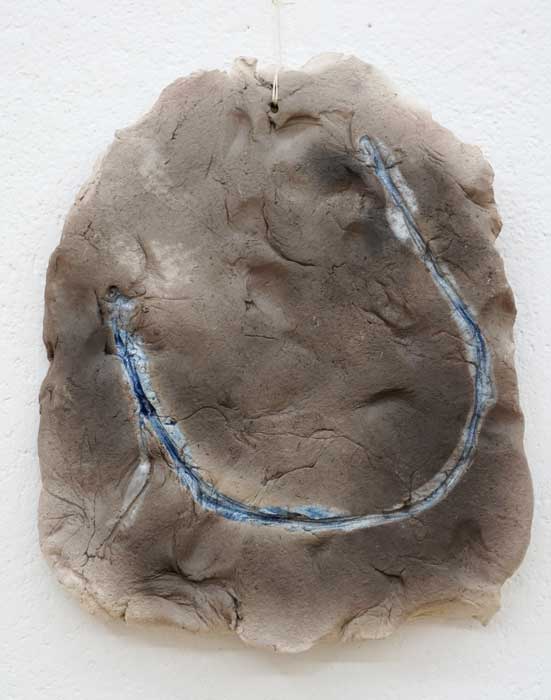 Mnemotechnisches Rhizom [Mnemonic Rhizome], 2017
Raku ceramic, 16 x 13 x 1,5 cm. Rhizom (root) of a nettle imprinted into ceramic.