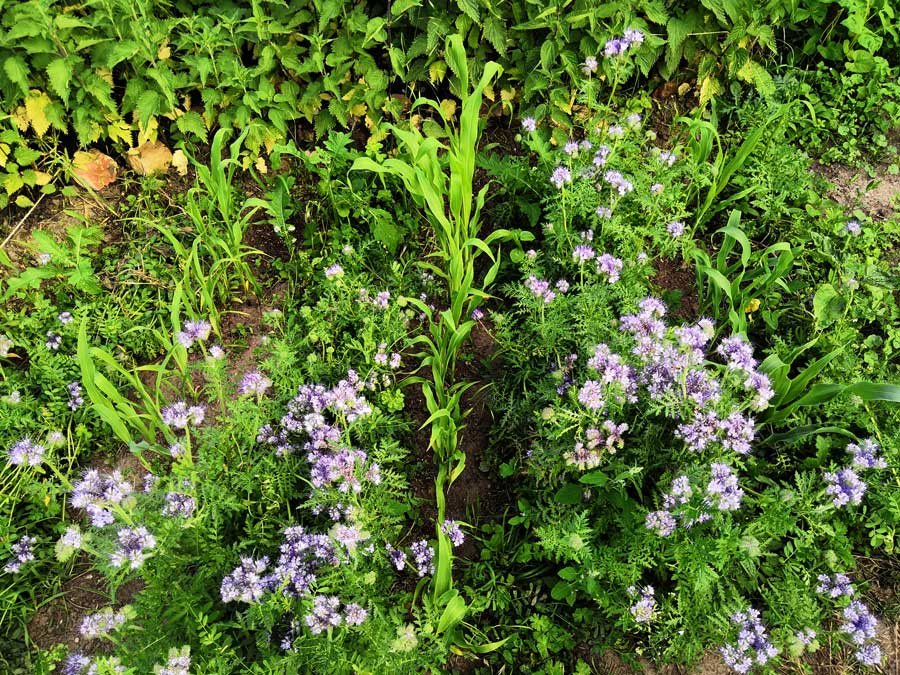 Reto Pulfer is an artist who has relocated to live in the country side. He works with nettles, stars and wood from his orchard. He plays ambient music that makes you think of a synthesizer but it is played on the electric guitar. Sometimes he gets wild during a performance. He has written two sci-fi / fantasy novels that reveal an uncanny taste of the present. He makes his own miso and forages Uckermark county. He paints dreams, visions, plants and beings. His main tool is an industrial sewing machine. He currently gathers wood for his stove and prepares for liverpool biennale and some solo shows here and there. Tomorrow he will shovel earth and work on artifical networks for his installation art. He likes to go for walks in the woods of his mind. He used to live in Berlin and travel to many places, he still likes travelling but mostly enjoyes an inspired state of mind. This is Zustand.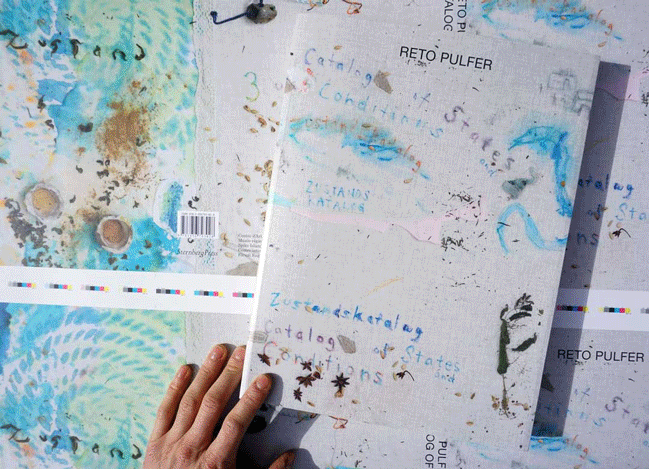 Reto Pulfer
Zustandskatalog: Catalog of States and Conditions
Edited by Reto Pulfer, Nikola Dietrich
Texts by Anselm Franke, Benoit Maire, Reto Pulfer
Sternberg Press
Design by HIT, Berlin
March 2017, English/German
24 x 32 cm, 280 pages, 475 color ill., softcover
ISBN 978-3-95679-302-8
35.00 Euros

https://www.instagram.com/zustand_retopulfer/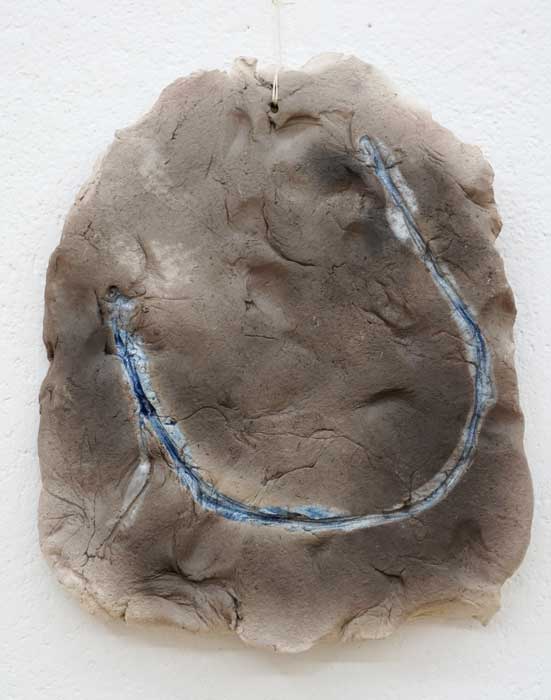 Mnemotechnisches Rhizom [Mnemonic Rhizome], 2017
Raku ceramic, 16 x 13 x 1,5 cm. Rhizom (root) of a nettle imprinted into ceramic.